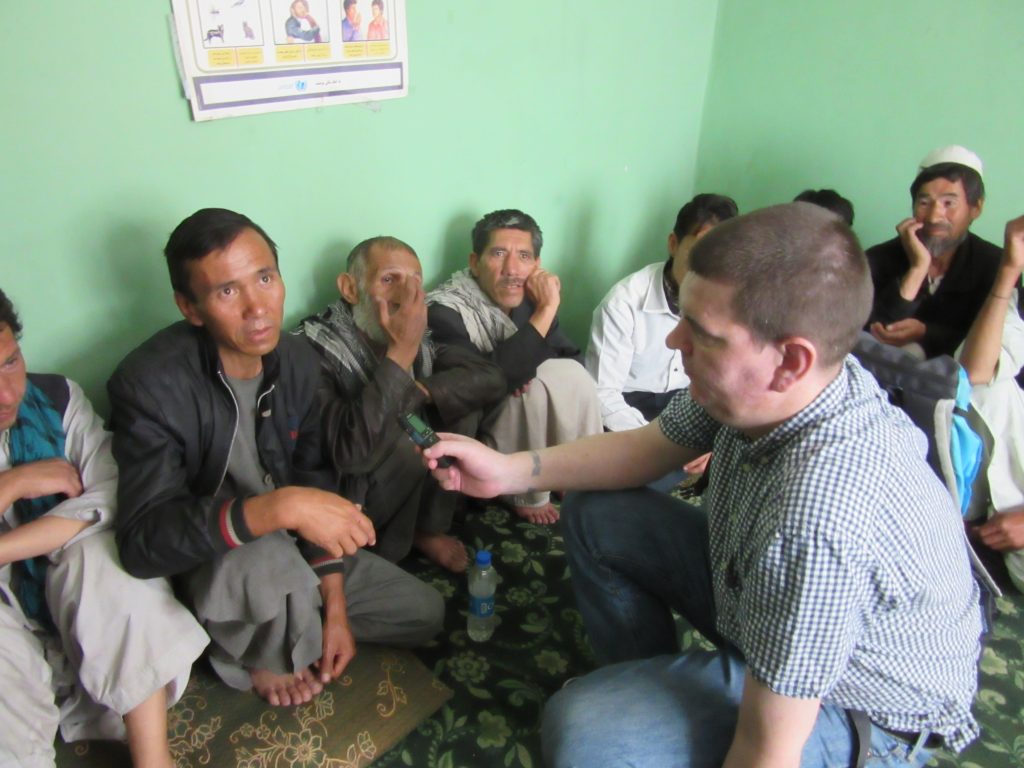 Methods:
The following approaches and methods were used for the community consultation and situation assessment.
Agreeing and developing protocols:
Protocols were developed and consulted on with NACP, Global Fund and UN partners in advance of delivery. Ethics Committee approval was not sought as this is a consultation and not a research study designed for academic publication.
Recruitment, Security and Peer Functions:
Six peer recruiters were recruited and trained to help engage active drug users from Pul-e-Sokhta. An extra person joined the team after two of the original peer recruiters did not sustain their engagement. This team were trained by Coact's security specialist Buff Cameron to manage the focus groups and to create a managed area which could be monitored and secured in case of attacks from vigilantes, attempts to rob the team (given the money being carried for focus group participants), and attempts from participants to misrepresent themselves to attend a second focus group and secure an extra payment. The goal was to teach these practices to the Bridge team so they can manage their own work in high risk settings.  Other peer educators were trained to photo document or audio record the focus groups discussions. The BDW had secure a 'letter of comfort' from a local police commander.
Consultation:
Demographic information / Picture questionnaire
The protocol negotiated for mission one included a series of questions relating to personal features, drug use profile, service access and experience, and health issues. The questions were translated into pictures answers and participants were guided to complete the questionnaires by the facilitator. The questionnaire was piloted with the peer recruiters, which also meant the peer recruiters were ready to guide participants to complete the questionnaire during subsequent focus groups while avoiding influencing responses.
Lesson – an additional picture should be used to indicate document preferred injecting sites in future consultations.
Focus Group Discussions (FGD):
On mission one, after completing the picture questionnaire, participants were taken through a semi-structured FGD. FGD were audio recorded and transcribed by an Afghan translator. The first round of FGD included from 12 – 20 participants. FGs were facilitated in Dari and normally ran for ¾ to one hour.
More detailed FGD:
In between mission one and two more detailed focus groups were undertaken with smaller groups of between 3 and 8 (8 target). This was designed to allow for a more interactive discussion. These more detailed focus groups allowed for greater exploration of key themes and issues. These FGDs ran for one and a half hours and focussed on the following populations:
PWID/PLHIV
At Risk Women
MHRB
Methamphetamine